Welcome to the Westside School technology program.
My job as Technology Integration Specialist is to work with faculty to develop a relevant curriculum, rooted in healthy technology use and meaningful beyond the walls of the classroom.  I'll be working closely with middle school faculty to develop curriculum in which students are invested in evaluating and responding to information in a multimedia environment. In the lower school, I'll be helping teachers find natural curriculum extensions that leverage engaging technology tools and systems.
Faculty at the new middle school (5th-8th grade) are intentionally building a responsive, emergent curriculum that empowers students to explore and develop 21st century skills. To support and enhance learning at Westside, faculty have developed a standards-based mastery model of instruction, complimented by an iPad "one-to-one" deployment.
Throughout their time at Westside, students will be challenged to develop critical thinking, communication, collaboration and creative skills. Although referred to as "digital natives", comfort does not imply an understanding of the impact that innovation has on our environment, community interactions, digital identities, or self-esteem. A well-rounded technology curriculum must address the unique complexities of growing up digital.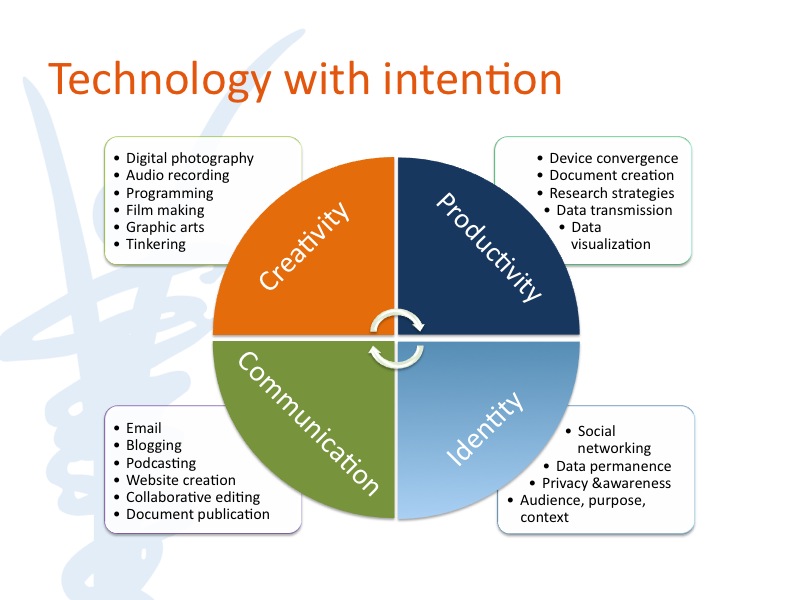 Jac de Haan
Technology Integration Specialist